RC3000 Series Safety Barrier Tape Reels
RC3000 Safety warning barrier tape reel.
Australian Made in Melbourne.
Available in 15M and 25M tape lengths.
Woven nylon webbing for a long working life.
Fully enclosed Heavy Duty case to protect the tape and reel mechanism.
Light weight and portable.
Non rust UV resistant polypropylene case.
Standard with Stainless Steel safety catch.
Mounting bracket and carry handle supplied.
Full range of safety tapes available
Magnetic brackets and catches available.
Steel Bollards with mounting plates available.
made from recyleable. Polypropylene.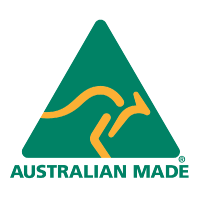 Listed in: Safety Barrier Tape Reels // Retractable Barrier Tape Reel
RC3000 Series Safety Barrier Tape Reels
Product Code: See table below for options
Description
RC3000 safety barrier belt reel with multiple tape options. Used for crowd control and the creation of hazard warning exclusion zones where safety issues require separation of people from and event or dangerous process. Loading and unloading of vehicles, entrances to factories, working machinery, work sites, spillages or securing unsafe areas. A versatile hazard warning system designed for a longer working life in the toughest of conditions.
Up to 25M of available heavy duty woven nylon webbing.
Tape will not snap or degrade like lighter plastic film products.
Printed in colour coded safety warnings.
Customised wording available if required.
the RC3000 series is on the job no matter what the conditions.
Entry to mine sites, outdoor operations, Road, rail, factories etc.
Ideal for control of lines of people in queues.
Magnetic bracking options availabe.
Steel bollards can extend the range to 50M of controled space if required using back to back reels..
Specifications
| | |
| --- | --- |
| Tape Diameter: | 48mm Nylon Webbing tape |
| Tape Length: | 15 or 25 Meter |
| Tape Fittings: | Catch plate for Stainless steel safety catch supplied |
| Tape Wording: | See Options listed below! |
| Tape End Options: | Stainless steel safety catch, Magnetic, "D" ring and "J" hook |
Options
| Code | Length | Tape | Tape Description |
| --- | --- | --- | --- |
| RC3000 | 15m | | Fluro Yellow |
| RC3000/25 | 25m | | Fluro Yellow |
| RC3005 | 15m | | Fluro Yellow/Black |
| RC3005/25 | 25m | | Fluro Yellow/Black |
| RC3007 | 15m | | Fluro Yellow/Black "CAUTION" |
| RC3007/25 | 25m | | Fluro Yellow/Black "CAUTION" |
| RC3010 | 15m | | Red/White |
| RC3010/25 | 25m | | Red/White |
| RC3012 | 15m | | Red/White "DANGER DO NOT ENTER" |
| RC3012/25 | 25m | | Red/White "DANGER DO NOT ENTER" |
| RC3015 | 15m | | Blue/White |
| RC3015/25 | 25m | | Blue/White |
| RC3050 | 15m | | Fluro Orange |
| RC3050/25 | 25m | | Fluro Orange |
| RC3055 | 15m | | Fluro Orange/Black |
| RC3200 | 15m | | Gold Yellow |
| RC3200/25 | 25m | | Gold Yellow |
| RC3205 | 15m | | Gold Yellow/Black |
| RC3205/25 | 25m | | Gold Yellow/Black |
| RC3207 | 15m | | Gold Yellow/Black "CAUTION" |
| RC3207/25 | 25m | | Gold Yellow/Black "CAUTION" |